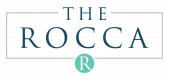 Your Review
Submit a Review

Resident Reviews
|Recommended: YesLiving at The Rocca — Since my move in, this has been nothing short of amazing. The leasing staff does their due diligence to answer any questions that may arise. I was never expecting perfection from the complex or those in the leasing office, however, they are in a close second. This is apartment living and with that style of living comes with unruly neighbors, however, the leasing office, along with the courtesy does their best to address the needs of everyone. I can't imagine how difficult it may to run an entire apartment complex. The complex is in great condition and is much more safe than other complexes. There is no easy access for strangers outside of the complex. It's in a great location well within minutes of downtown Atlanta and Cobb County if you're a Braves fan. I am looking forward to my continued stay at The Rocca and I'd recommend anyone to live here.
|Recommended: YesPretty apartments — It is a very nice apartment and the maintenance team is great. The only problem is that you can never get the office to answer the phones and the mail room is chaotic.
|Recommended: YesVery professional staff in leasing office. Maintenance reps are always friendly and very accommodating. Best floor plan variations and luxury property.
|Recommended: YesMoved in — So far so good
|Recommended: YesReview Survey — N a
|Recommended: YesJust moved in — Everything is great so far Happy to be here
|Recommended: YesVery nice complex and well maintained — Location, Location, Location It is less that a half mile from my job. Gated community is also a plus, but parking for handicapped is inadequate. No assigned spaces on 4th level deck. Please provide soon.
|Recommended: YesI like this place. Nothing is perfect — Overall no problem.
|Recommended: YesConceptually well designed with all the amenities anyone person could want...... — It's an ideal community that possesses highly desirable qualities for all its residents.
|Recommended: YesNot happy with parking boot citation — I recently received a boot citation due to not having my permit sticker displayed, even though my vehicle and tag are properly registered with the leasing office. I moved in and installed the sticker 14 months ago, but it is cheap and fell off about 7 months ago. I find it extremely unprofessional and deceptive that there was no email or warning otherwise that the permit stickers were going to be inspected, until there was a boot placed on my vehicle around 8 00 on a Tuesday morning which forced me to be 2 hours late to work and be required to pay a 75 fee to have it removed.
|Recommended: YesHappy to Be Here — I am pleased with my experience here at the Rocca. I highly commend the maintenance staff in particular- always prompt, cordial and responsive to any maintenance-related requests. I feel safe here and my unit floor is peaceful- thank you
|Recommended: YesWe having been lookin at The Rocca for years prior to moving in This Apartment complex is everything we wanted plus more The area is fantastic, safe and protected environment, along with a Fantastic staff in the office providing outstanding assistance when needed - We Not Trying To Move Out No Time Soon Thanks Dina for the Dream Apartment
|Recommended: Yes
Overall very happy with the apartment — the leasing office was a little slow communicating with me at times but I'm very pleased with the price, location, and apartment
Hi Mark! We apologize for any delays in communication, however tremendously appreciate your patience. We're happy to hear that you are pleased overall with the Community, it truly is a gem! Thanks for taking the time to share your experience.
|Recommended: YesI love where I live. — I love where I live